The standards you live by are important. They are like the bones of the body, which keeps it supported and structured. Imagine the floppy mess we'd be without bones. While bones and structure are essential for a functioning body, they are not what keeps us alive.
It is our relationships that is the heartbeat of our life. Relationships fuel us, refine us, and invigorate our lives. They give us love, encouragement and hope.
We need standards so we can flourish in our relationships.
RELATIONSHIPS v. SCREENS
During our COVID-19 social distancing and isolation, standards for screen time are crucial to maintain relationships in our families. There is great opportunity for screens to be used to connect with others – to sustain relationships that we find ourselves separated from. But there is an equal opportunity to isolate ourselves even more with our screens. The entertainment, the distraction, and the sheer volume of extra time presented to us makes the latter opportunity extremely tempting, leaving our relationships in limbo.
Some experts say that a few weeks of extra screen time may not be detrimental to you or your child. And while this may be true, we must acknowledge a few facts:
1. We don't know when this will end, most of us are already 2-3 weeks into 'shelter in place'.
2. Many habits are hard to break and standards are hard to reset once they've been lax.
3. Relationships > Screens
Therefore, we need to maintain screen time standards. We need the structure to hold us together just as much as we need the relationships to give us life.
The general standards are:
Birth – 18 month: Zero screen time other than video chatting such as FaceTime*
2 yrs – 5 yrs: 1 hour of HIGH-QUALITY and CO-VIEWED programming*
6 -10 yrs: 1.5 hours of personal entertainment screen time of approved and known content
10+ yrs: 2 hours of personal entertainment screen time of approved and known content.
*American Academy of Pediatrics Screen Time standard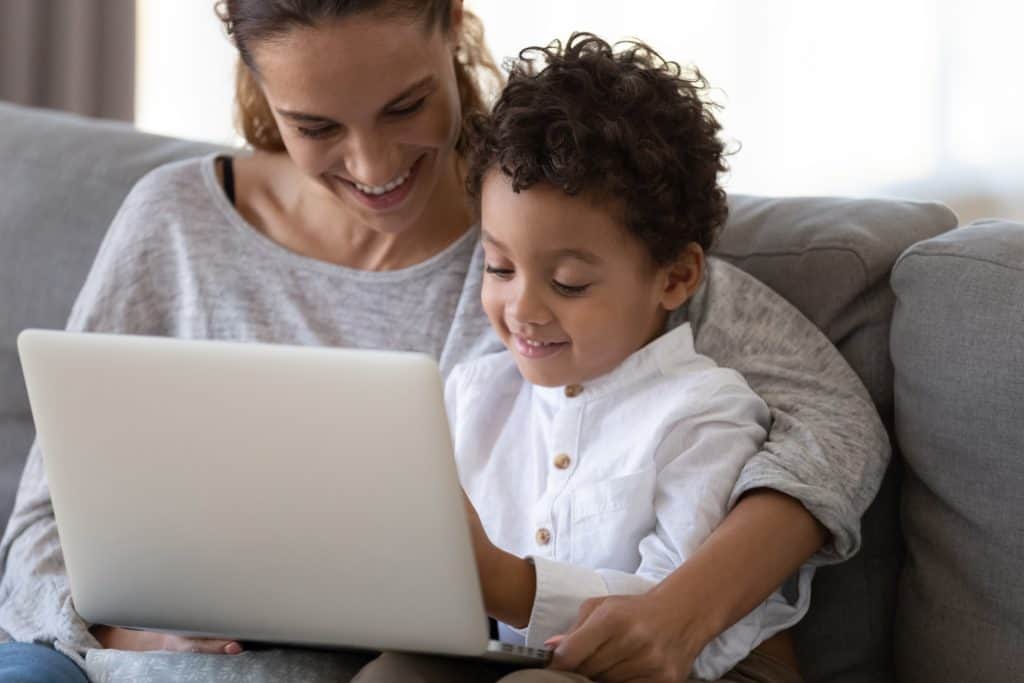 CHARACTER v. COMFORT
Upholding these standards will first require faithful character from parents: determination, accountability, and respect. These are virtues every parent possess and we cannot allow our isolation, fear, or exhaustion cause us to not exercise them and simply give up.
Consider treating screen time like comforting junk food. In small quantities, junk food is okay, but excess consumption leads to many problems – the least of which is breaking the junk food habit. Character (which is built up through relationships) on the other hand, is comparable to vegetables. We know it's good for us but it doesn't always provide us the immediate comfort or satisfaction we crave. There are very few long term consequences with excessive vegetable consumption – or devotion to good character in relationships, for that matter.
But you're tired and social distancing was not something you chose. You're trying to make it through each day – balancing your child's online education and possibly working from home. Not only is home captivity a pressure in itself, but if your relationships weren't great before, now the pressures have intensified.
"If I could just have a moment alone…giving them screen time will achieve this."
Junk food versus vegetables. We have to ask ourselves: is it the moment alone we need? Or do we need a perspective change regarding our relationships? Which will last longer and provide us with a greater dividend? Junk food or vegetables? Screen time (peace and quiet) or building up character in our relationships?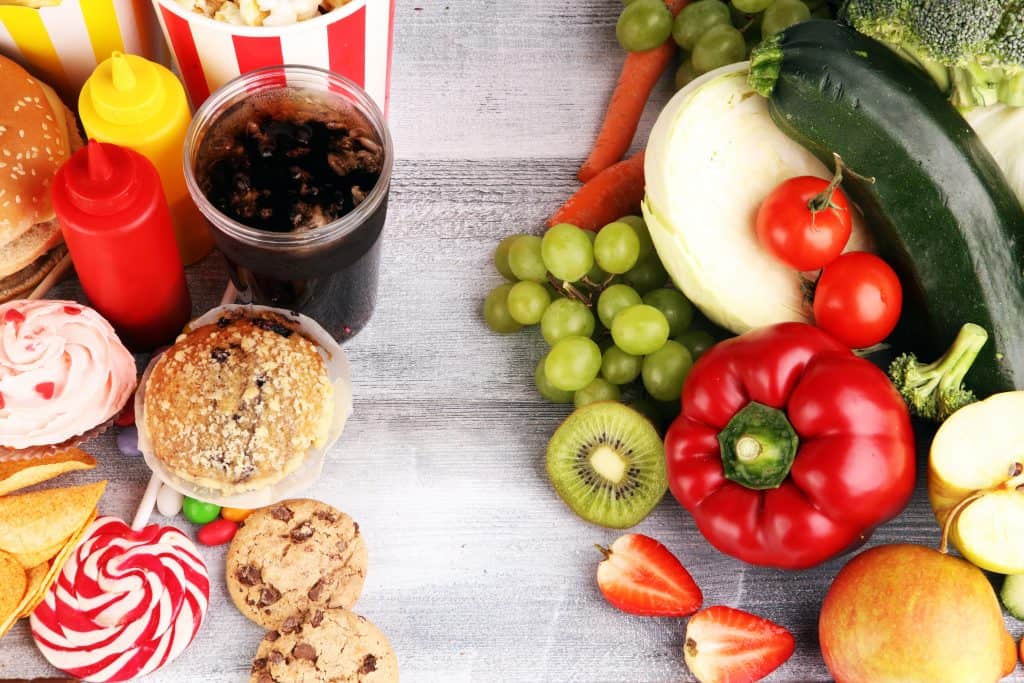 SERVICE v. SELF
Preserving screen time standards is actually a service to God and your children. Not only is it good stewardship of those you have been entrusted with raising, but it is also servant leadership.
You may have never felt the 'call' to be at home and educate your children. In fact, this time may be confirmation that working outside the home and public school is the best thing for your family. But for now, your service is at home.
Consider what the scripture says. Multiple occurrences throughout the gospels Jesus didn't allow the people He healed follow him. He knew where they belonged and why so He insisted upon it. The same is true with us, right now.
"As he was getting into the boat, the man who had been possessed with demons begged him that he might be with Him. And he did not permit him but said to him, "Go home to your friends and tell them how much the Lord has done for you, and how he has had mercy on you." And he went away and began to proclaim in the Decapolis how much Jesus had done for him, and everyone marveled."  Mark 5:18-20
We were called home (that is, to our physical homes – with mortgages and messy rooms). We have the opportunity to binge on junk food (literally and metaphorically) or cultivate healthier relationships, character, and habits. What will this time produce? Will you be able to tell others how the Lord changed your relationships for the better? Will people marvel at the way you experienced God amid global hopelessness?
Or, will we give up the standards and allow relationships to wither? And this is our temptation we face: to give-in and give-up; to worship our "alone time". But it is God alone who deserves our worship and alone time.
NOW v. NEXT
Social distancing is absolutely and terribly hard on all of us. When this is over your child will have lifelong memories. Will they remember your apathy and hours playing video games and watching Netflix? Or will they remember you perseverance, dedication, and joyous time spent in relationships with you?
Relationships fuel us, refine us, and invigorate our lives. They give us love, encouragement and hope. We need standards so we can flourish in our relationships. Now is not the time for more isolation on screens. Now is the time for standards and relationships.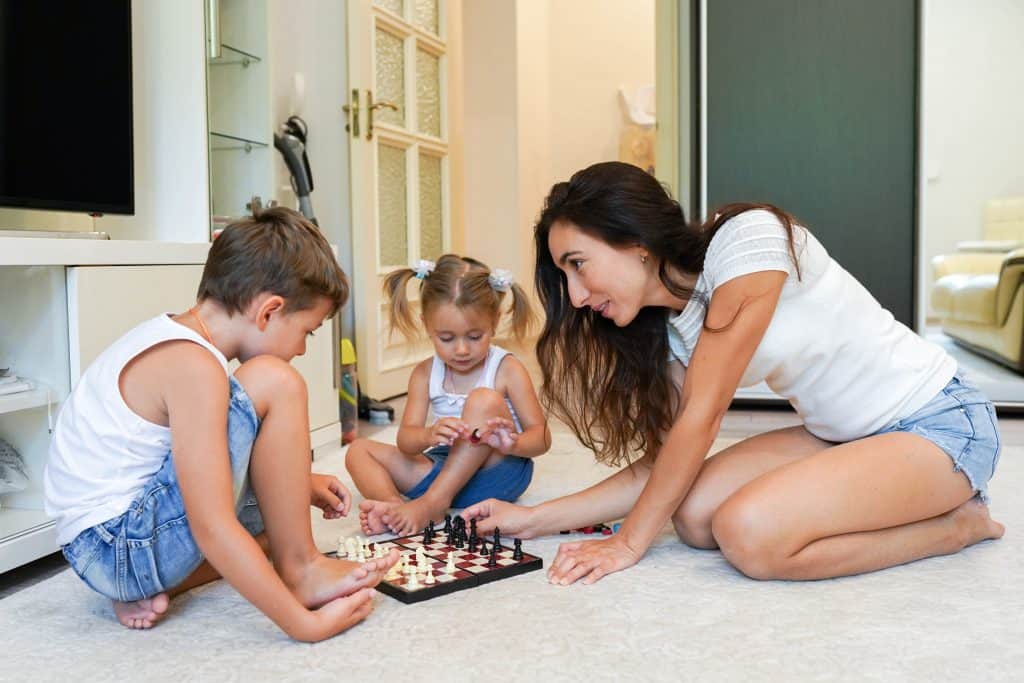 Consider these next steps:
1. Write out WHY you are maintaining this standard – put it on the fridge, your bathroom mirror, write it on your hand – whatever it takes to remind yourself.
2. Wake up a little earlier to get that quiet time you long for. Savor it. Read God's Word and be filled with Him before anything else.
3. Learn to fill in the time:
Card game, board games, chalk art, coloring
Homemade Obstacle Courses (check out the slackline kits on Amazon or just use yarn, masking tape and household items)
Read aloud (create a neighborhood book basket swap in case everything gets read)
Learn something new like origami, how to play the ukulele, chess, a new recipe or craft
A big cardboard box and markers is a kid's BFF
Facetime with a friend (or two or three!)
Ask a grandparent or family member to Facetime and read a book to your child
Research homeschool groups like Sonlight.com who are offering 6-8 week curriculum packages for kids at any age level (FYI Sonlight has the BEST read-aloud selection)
Exercise with your kids – plenty of programs are offering free family workouts