What is the VSCO app & should my kids have it?
Here's the 5 Facts parents need to know about VSCO:
#1 Photo Sharing
Similar to Instagram, VSCO allows users to edit and add filters to photos in order to share or save. VSCO provides a direct option to share your photo to Instagram, Instagram stories, Snap, or to the copy the link and share elsewhere.
The company defines itself as an art and technology company and promotes their more "serious" editing features than Instagram has. Because of this, many user VSCO to share their more artistic photos and practice their photography skills.
#2 Favorites/Followers
A key difference between VSCO and Instagram is that there is limited social interaction.  There are no "likes" or commenting on photos. They want the emphasis on great looking photos and not how many likes or comments you can get. This is even part of the app description: "Because beautiful imagery trumps social clout, the number of followers, comments, and likes are absent from the platform".
You can, however, privately favorite posts you like on VSCO. Favorites is a way to react to photos on VSCO but the reaction stays between the two of you. Only you can see who favorited your image.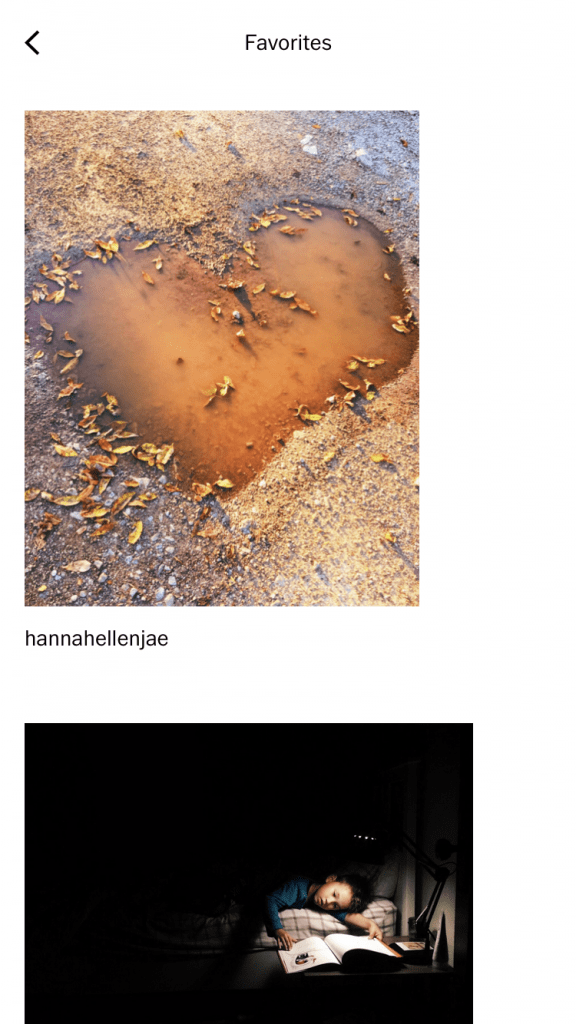 Additionally, you can "follow" other users. VSCO will suggest people to follow by syncing your contacts or by similar editing/posting styles. Similarly to favorites, your follower count is not publicly displayed.
#3 Privacy
VSCO allows you to sign up with Facebook, Google, phone number or email. After creating and verifying an account they ask you to grant access to:
PHOTOS (in your camera roll)
CAMERA
NOTIFICATIONS (to be notified when your content is recognized by the community)
LOCATION (to include location tag for published photos)
CONTACTS (to connect with people you already know)
NOTE: Even if you do not allow LOCATION during account set-up you still need to manually adjust your location settings under SETTINGS>PRIVACY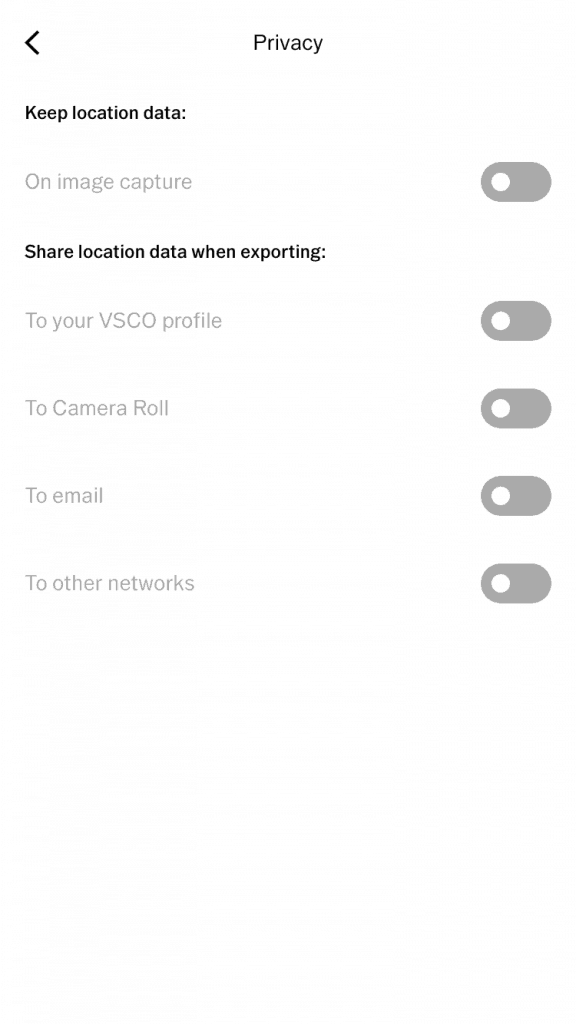 Users don't have the option to make their accounts private, so anyone can see the photos they share. You can, however, use the app to edit the photo but choose to SKIP the publishing portion.
If you need to, there is an option to block another user from interacting with your content. Keeping in mind that VSCO profiles are public, while a blocked user may not be able to interact with your content, blocking doesn't prevent them from seeing your profile or images.
VSCO does also allow DIRECT MESSAGING between users who are mutually following one another. While these DMs always pose some danger, this is safer than Instagram where anyone can DM others on Instagram, even if their account is private. Therefore, as long as you are careful who you are following and who follows you, the DMs aren't as risky.
** Note that in the LEFT screen shot below, you can see Brave Parenting's website listed. In the RIGHT screen shot is the internal web access that VSCO allows if anyone links to a website in their bio and it is "clicked", viola, instant web access!
#4 Artificial Intelligence
The AI algorithm analyzes every photo on the platform to identify key attributes, for example it can determine that a photo is not only a portrait but that it's a joyful, strong, energetic photo. VSCO claims they are not making judgments about what content is good, but to provide the user greater benefit
Related Images, which suggests photos with the same mood
Discover, which shows you similar content to what you've favorited or reposted [VSCO's Discover section is much more palatable than Snapchat's Discover]
For This Photo, which is a selection of presets best suited for the photo.
#5 VSCO Membership & Ratings
A VSCO membership costs $19.99/year after a 7-day free trial.
This grants 130+ editing presets, film emulation presets, advanced photo editing tools, video coloring, weekly photo challenges, and bonus content for members.
Ratings
App Store: 12+
Google Play: E (Everyone)
VSCO: 13+
Brave Parenting: 13+
The ability to stay fairly anonymous while avoiding the pitfalls of "likes" and "follower" count makes this app fairly safe for teens. From our use and review, we found very little inappropriate content and what could have been classified as "nude" photography was appropriately covered with a black bar.
If your child has the dedication to learn the fairly complex editing tools in order to enhance and grow their photography skills, this app is a fairly safe place to start.