What is Roblox and is it appropriate for my child?
Here are 5 FACTS every parent needs to know about Roblox:
#1 Create/Play Games
Roblox is a multiplayer game creation platform available to play on PC, mobile devices, and XBox. Players create their own avatar and play thousands of games all created by other amateur players/game-makers. So, it's not just "one" game but rather a platform of many games. There are racing games, shooting games, adventure games, role-playing games, platforming games, and anything else you could think of. A child can type in what they want or click on what looks most appealing and they're good to go.
Their advertising states: Play and chat with friends! Be anything you can imagine!
As a game creator, Roblox Studio offers simple tools to create such as dragging and dropping, as well as their own coding language, Lua, for more advanced functionality to create. For kids who are interested in creating their own games, Roblox offers a lot of instructions, a wiki, and a helpful player community.The vast majority of games on Roblox are all free-to-play with advertising, similar to games found on the iOS App Store or Google Play.
Creating an account on the official Roblox website, you only need date of birth, username, password, and gender. If you want to communicate effectively with players and make your account more secure, you'll need an email address. If you allow your child to play Roblox, it is recommended to fully verify their account with your email address.
#2 Free/Spend Money/Make Money
The game is free to play, but you can spend real money for Robux, the game's currency, which you can use to buy cosmetic items and perks in certain games.
There is also the option to upgrade to a premium membership account (formerly called Builders Club) with a monthly subscription ranging from$4.99-$19.99/month. This grants a monthly Robux allowance, access to Roblox's economy features including buying, selling, and trading items, as well as increased revenue share on all sales in your games.
Some amateur developers use Roblox as a kind of portfolio to showcase their work for potential employers. Creators can monetize their games to earn revenue, both by charging people to play their games and by offering pay-as-you-go in-game purchases usually needed to get ahead in the game.
It can be tempting to spend money inside Roblox but the additional purchases are not the biggest issue with Roblox – the social interaction among players is.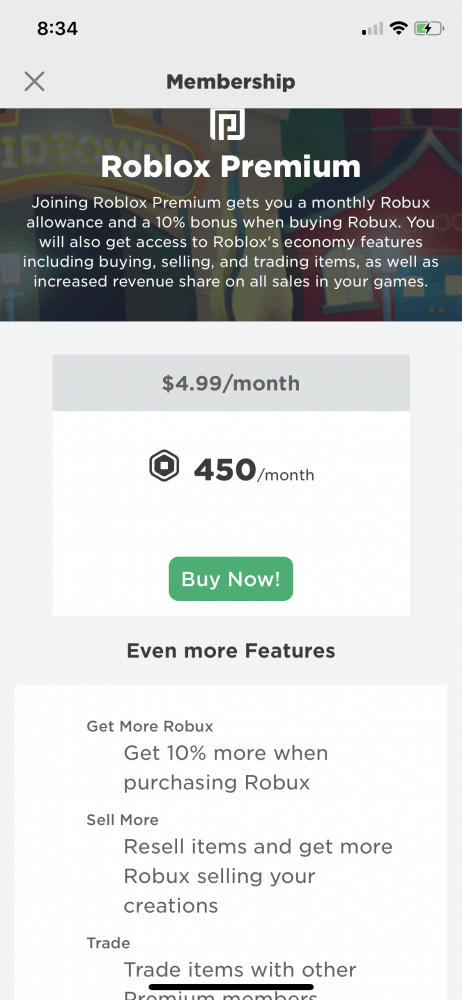 #3 Educational or Dangerous?
According to the founders of Roblox, their roots have always been steeped in STEM education (science, technology, engineering, and mathematics). They claim their free creation tools and educational content is able to teach real coding, game design, digital citizenship, and entrepreneurial skills. Roblux operates with belief in the Constructionism theory. This holds that kids learn best when they are in the active roles of designer and builder. Furthermore, this learning is accelerated when they assume these roles in a public forum.
While all of this may be true, the reality of Roblox (like so many other games and apps) is: children + internet + communication features = predators. Roblox encourages players to chat and engage with other players inside the game. Anyone can create an account and since the Chat & Party window is featured on nearly every page of the site, they have extremely easy access.
Aware of this risk, Roblox uses human monitors, as well as AI, to filter out vulgar language and offensive content out of Chat Boxes. Removed content appears as hashtags (#).
Sometimes this just isn't enough, though. Numerous news stories about grooming conversations, private sex rooms, and avatars sexually assaulted have left Roblox's image scarred.
Add in the social media-like-qualities and there becomes a greater potential to be dangerous than it does educational.
#4 Parental Controls
Roblox has worked to make their parental controls both comprehensive and easily activated.
For users age 12 and under, Roblox takes extra precautions to ensure their safety and privacy. Automatically enforcing more restricted settings, they block the ability to send a direct message to anyone except those accepted as friends. Additionally they strongly filter chat conversations. Parents then have a separate login so they can monitor their child's account.
Through the parents login, parents can:
set password for protected limits
limit who can message/chat
enable Account Restrictions (allowing access to Roblox curated content only)
view histories of recent chats/private messages, recently played games, and recent transactions.
Users age 13 and over can customize their account privacy settings in similar ways as well.
These parental controls cannot replace parental involvement, however. Involvement is the key. We can both teach our kids online etiquette and appropriateness, as well as ensure safe environment for them to create and play.
A restricted account will limit games:    Contact Settings are restricted by default:
Inside of a restricted account's game play, you can still add random friends: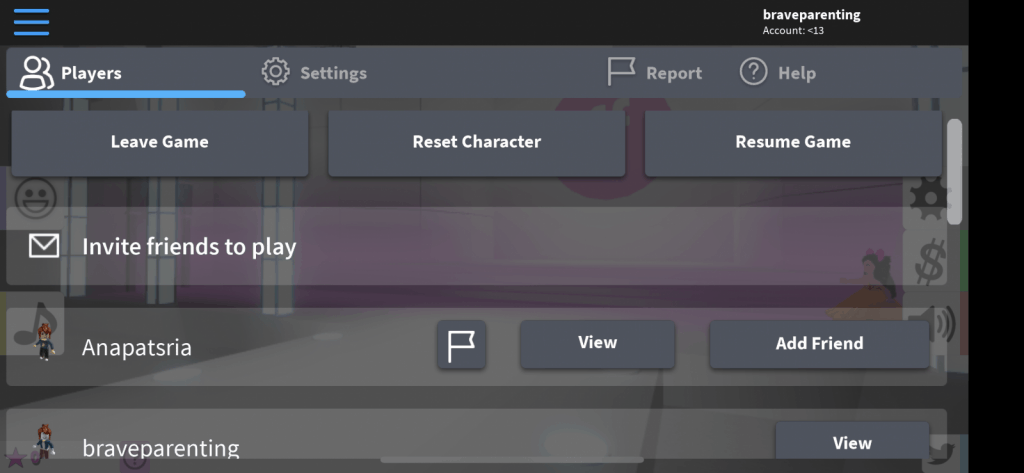 #5 Ratings
App Store: 12+
Google Play: Everyone 10+
Roblox: 10+
Brave Parenting: 10+ if co-viewed and parental controls enabled / 14+ independent with privacy settings jointly set and agreed upon.
Roblox tends to come onto kids radar around age 7 or 8. This is not the appropriate age for Roblox we'd recommend. The mature content, especially in conversations, is unnecessary to even risk them viewing. Based on our research and acknowledging the "addictive" nature these games can have, we believe age 10 is the earliest appropriate age to begin.
We believe parents should co-view their child's game play for several reasons. First, your involvement and engagement while they play allows them to show you the game and why they love it. No longer is the game a private activity, but instead played in the context of relationship. Second, when you co-view you are able to easily identify, remedy and prevent any potential dangers.
By age 14 most children can understand the potential dangers of predators or creeps online. If privacy/safety settings are set and agreed upon with both parent and child, a 14 year-old can play this game independently. And as always, keep using daily screen time limits and turn off game notifications on the device.